€

25.00
Misha Panfilov Septet – Gala! – FNR-200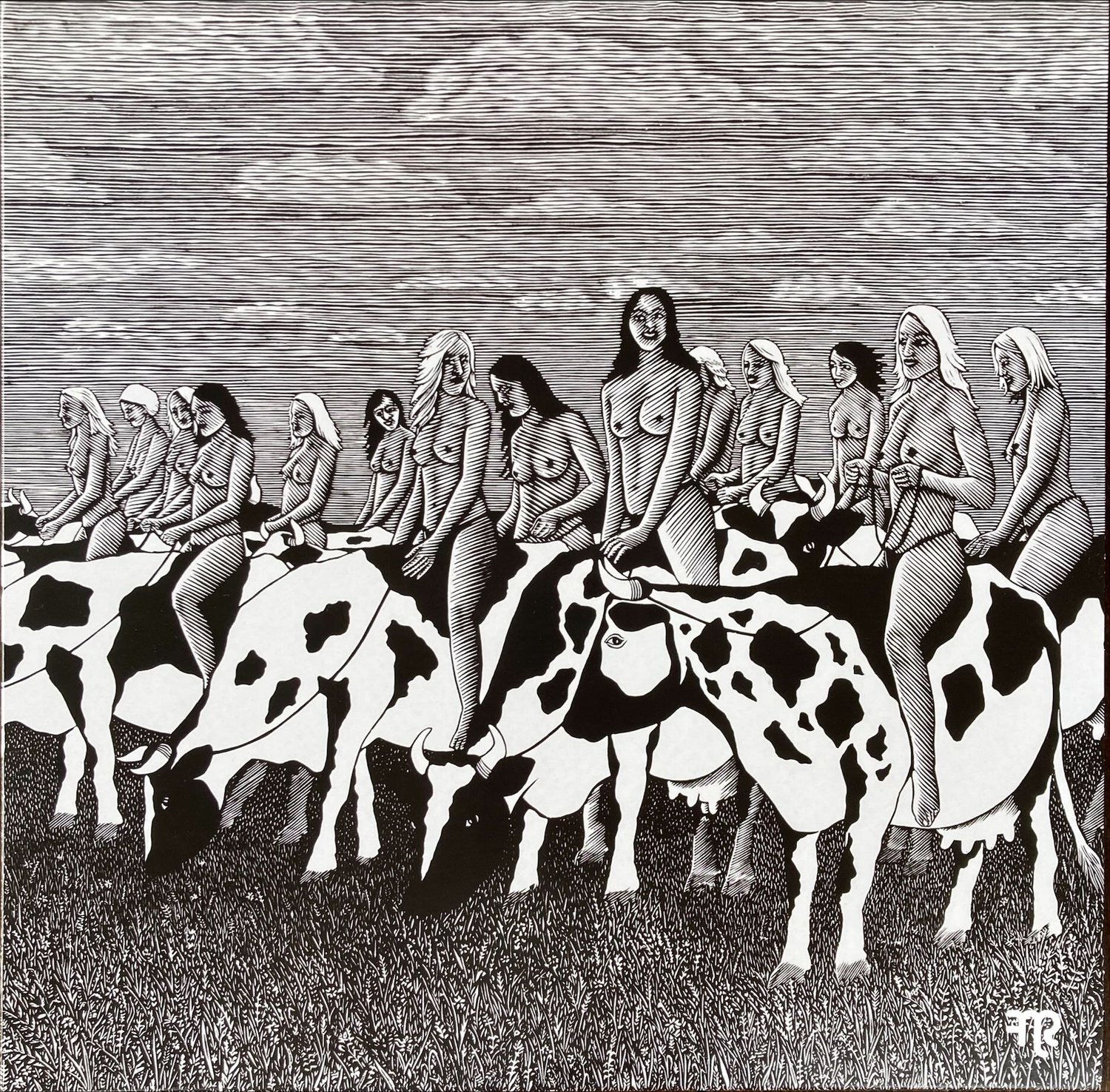 Released by Funk Night Records, 2023
WE OFFER FREE ULTRASONIC CLEANING SERVICE FOR THIS LP.
PLEASE LEAVE A COMMENT IF YOU NEED ONE.
THE RECORD IS SEALED!
Misha Panfilov presents four new compositions in expanded formation on Gala! With a limited 2 day rehearsing and recording time he managed to deliver perhaps his most soulful and intimate album to date. Gathered in a large hall, the septet painting musical structures of the facets of jazz. While observing the condition of the experiment, this group enters energy fields of cosmic balance. The mellow framework allows music to unfold and fill you up with harmony, beauty, love, and respect.
Recorded in Tallinn, December 28-29, 2021.
Kino Toshiki, trumpet, percussion;
Ilja Gussarov, flute, baritone sax, percussion;
Sasha Petrov, tenor sax, percussion;
Volodja Brodsky, piano;
Leonid Galaganov, drums, percussion, tabla;
Monika Erdman, electric bass;
Misha Panfilov, lap steel guitar, percussion, composition, production.
Layout: Ilja Tulit
Front cover artwork: Toomas Kuusing
Mastering by Jörgen Hermaste & Jukka Sarapää
Design: Hanz Mambo