€

25.00
Mush Tone Ensemble – Walking On The Grass – RRGEMS12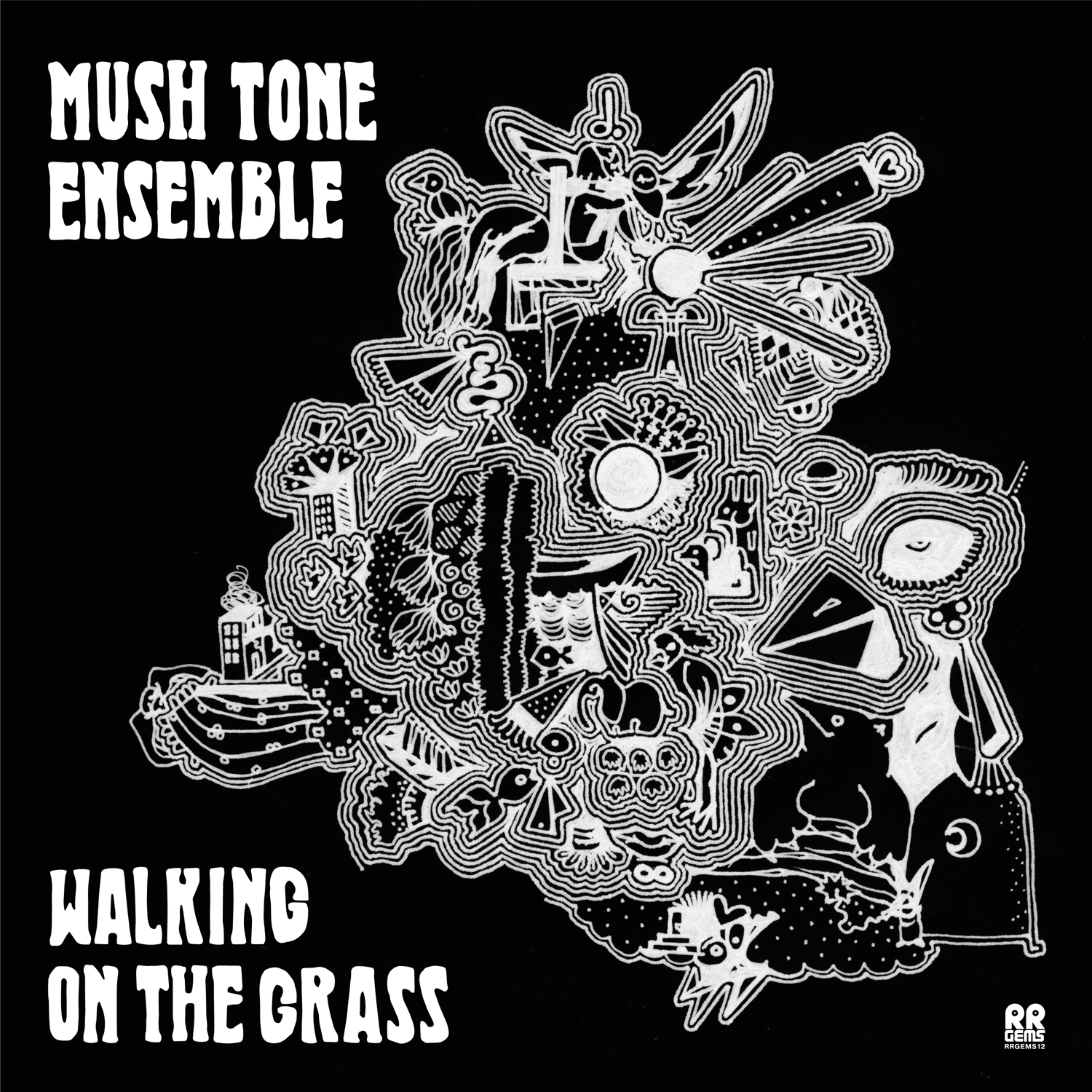 *Please request a digital download in a comment section if necessary
Released & distributed RR GEMS Records, © 2023 RRGEMS12

12" heavyweight black vinyl in black poly lined inner sleeve and classic tip-on record jacket. Edition of 700 ex.
The compelling sense of vulnerability you get from walking barefoot on the grass connecting with the earth is аn immersive experience. It opens you to the energy within, walking at your own pace, appreciating where you are, comprehending the impenetrable mystery of life within and around you. It settles you into a restful state of mind and expands your awareness.
Recorded live on all analog tape in Hämeenlinna, Walking On The Grass is the first album by Mush Tone Ensemble. There is a sense of elation in this music as the trio search for tranquility in one voice, speaking the unfettered language of everyday realities. It is music played with commitment and unassuming passion.
The spirit of friendship and invention you hear is liberating. Juha Sarkkola plays with an open heart. His bouncy drumming has determination and immaculate attention to detail. Tero Kemppainen's pronounced and submerging bass structures create musical affinity. Tuure Tammi's trumpet and flugelhorn provide pure and naked emotions, melodic and captivating. Together the trio is celebrating the joy of living, of being here on this earth and feeling free, like walking on the grass.
Tracklist:
A1 MOGUL SKIING
A2 BARBERSHOP
A3 BARK SPARKED
A4 FRIENDLINESS
B1 WALKING ON THE GRASS
B2 HOT STEAM
B3 PRSKHDS
B4 ENSILUMI
B5 BALLADX
Music composed & performed by Mush Tone Ensemble:
Tero Kemppainen - double bass
Juha Sarkkola - drums
Tuure Tammi - trumpet & flugelhorn
Recorded at Odd Funk Studio
Analog recording and mixing by JS & TT
Mastered by JSA at Timmion
Cover art by Helinä Kalaja
Layout by Ilja Tulit